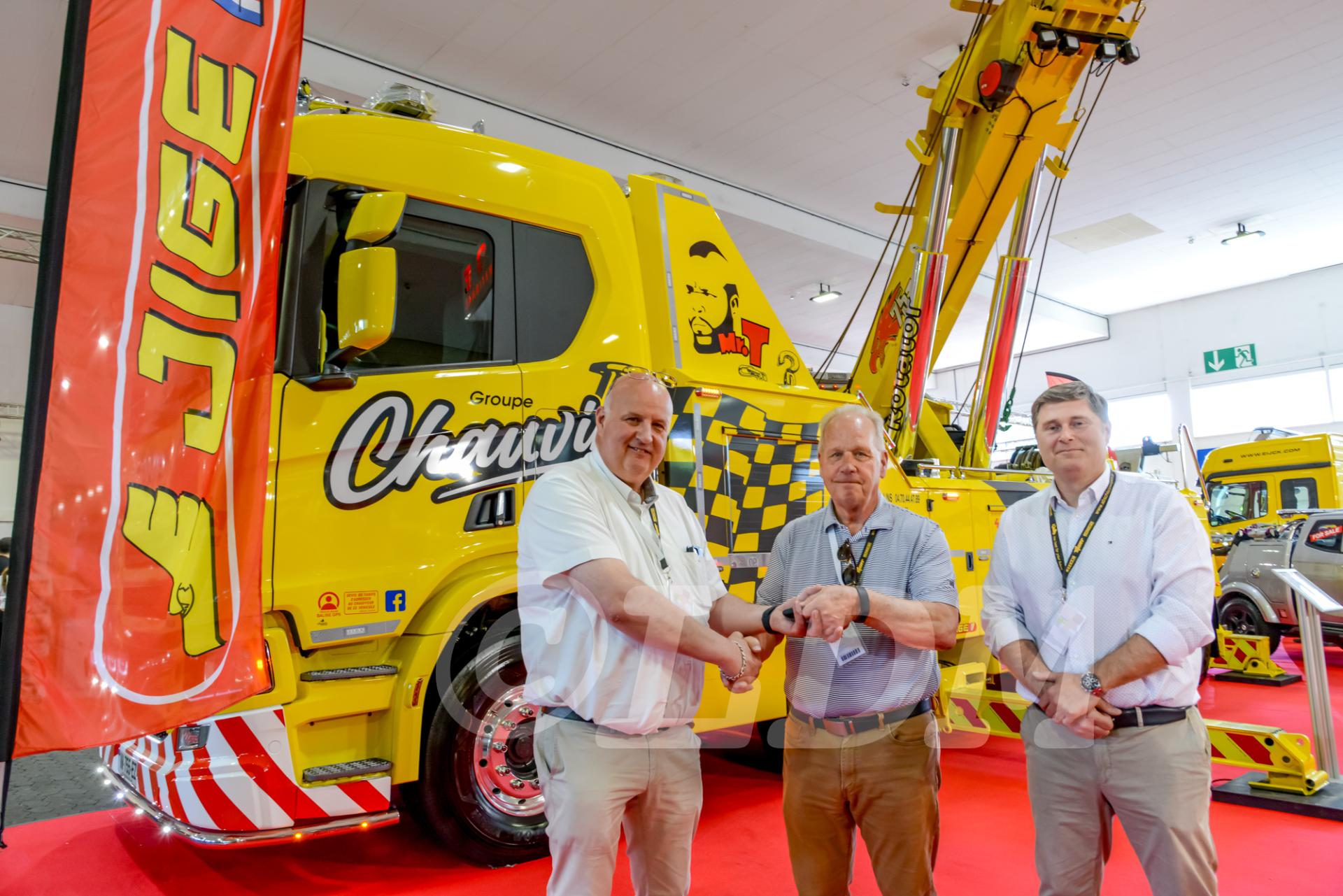 On 19/06/2023
During the towing recovery show organized by the IFBA association in Kassel (DE) which closed its doors on Saturday, the manufacturer Miller Industries officially handed over the keys of the new tow truck to Dominique Chauvin (left), President of Dépannage Chauvin in Moulins (F03).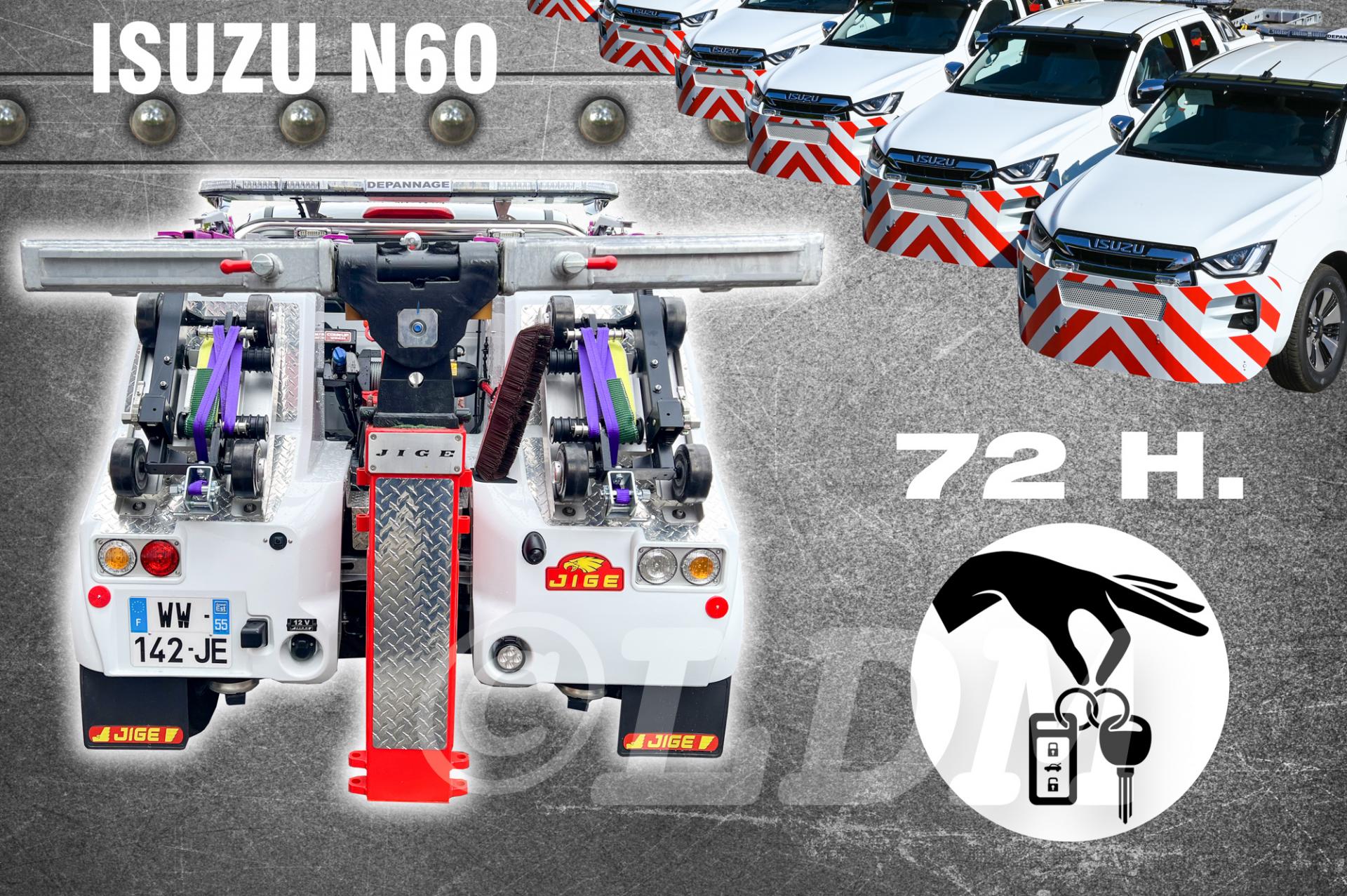 On 09/05/2023
Jigé International offers a fully equipped tow truck ready for use in 72 hours. According to the manufacturer's press release, Jigé is able to deliver your Isuzu D-Max tow truck equipped with the "Light City" wheel lift arm in 3 days.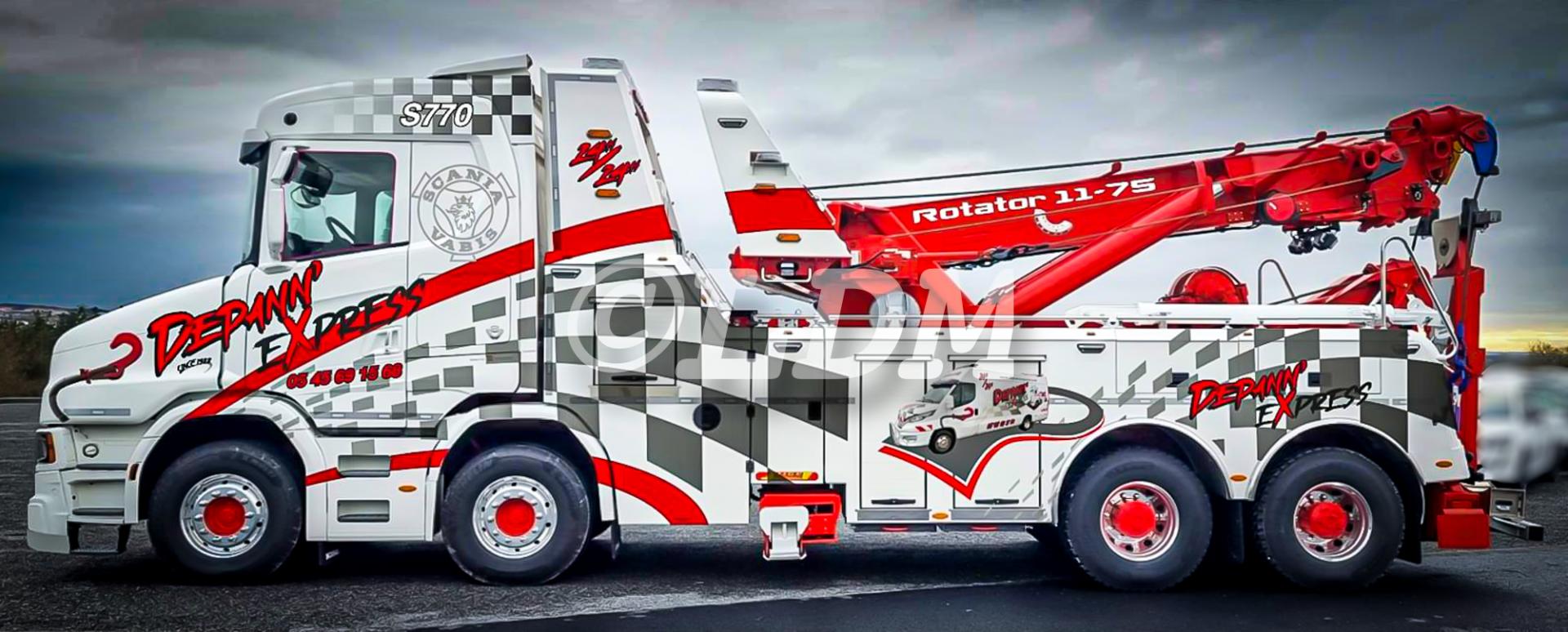 On 08/03/2023
Do not miss in The Towing Magazine n°93 the article on the Scania T770 Torpedo Tow truck equipped with its Rotator Century 1175 from DEPANN'EXPRESS.