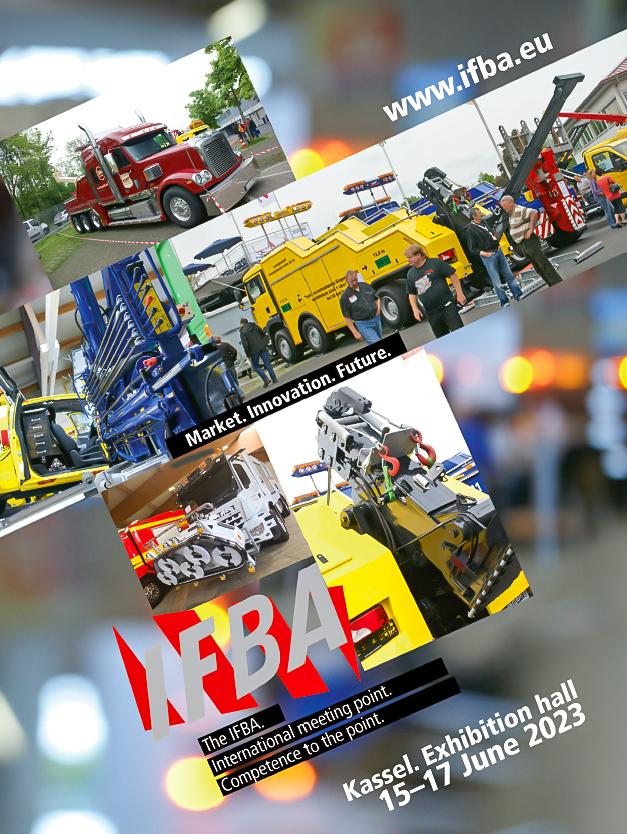 IFBA 2023 Tow Show at Kassel
In News
From June 15 to 17, 2023, don't miss the 49th Tow Show organized by IFBA.
As usual, it will set at the Kassel Exhibition Center, a 2-hour drive north of Frankfurt (Germany).
More than a business show for professionals in the sector, IFBA is a place of exchange and meeting to facilitate the daily life of towing and servicing professionals, roadside assistance, and automotive transport.
The wide range of exhibitors from many different countries has grown over the years. A most indisputable offer for the 5,000 visitors allows them to admire the new proposed products closely.
Electromobility is once again an essential component of the Kassel Show. Expert firefighters and other speakers will give several lectures on the subject.
Various demonstrations in the outdoor area will entertain the discerning public.
Although admission is free, it's advisable to register on the website. www.IFBA.eu