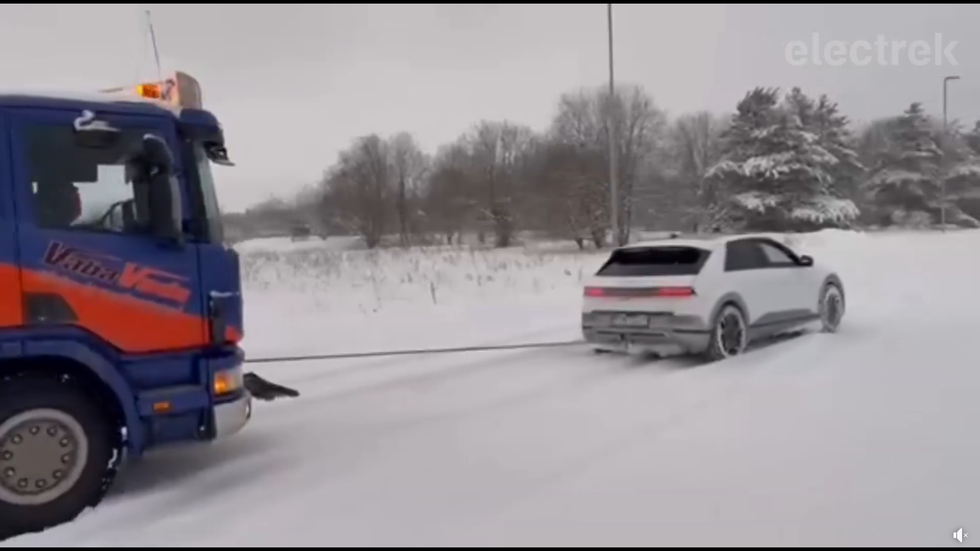 ESTONIA: A HYUNDAI IONIQ 5 TOWS A FLATBED TRUCK
In News
In the heavy Estonian snow, the small electric Hyundai tows a 26 t truck.
With overwhelming torque, a well-equipped EV can perform short towing feats.
The simple realities of energy density mean that even much simpler towing tasks cannot last long, with the strain of transport greatly reducing the effective range of an electric vehicle.
In practical terms, this means that a Hyundai Ioniq 5 can tow a much bigger truck in the snow in Estonia, but it can't take the truck much further.
While this test isn't particularly practical or important, it does show how powerful even the most modest electric vehicles on the market have become.
On the video shared by Electrek, you will appreciate the performance.
Video available on Twitter: https://twitter.com/ElectrekCo/status/1604209619307761664?s=20&t=zuodU6QcNOEMq2nTrZkAPg