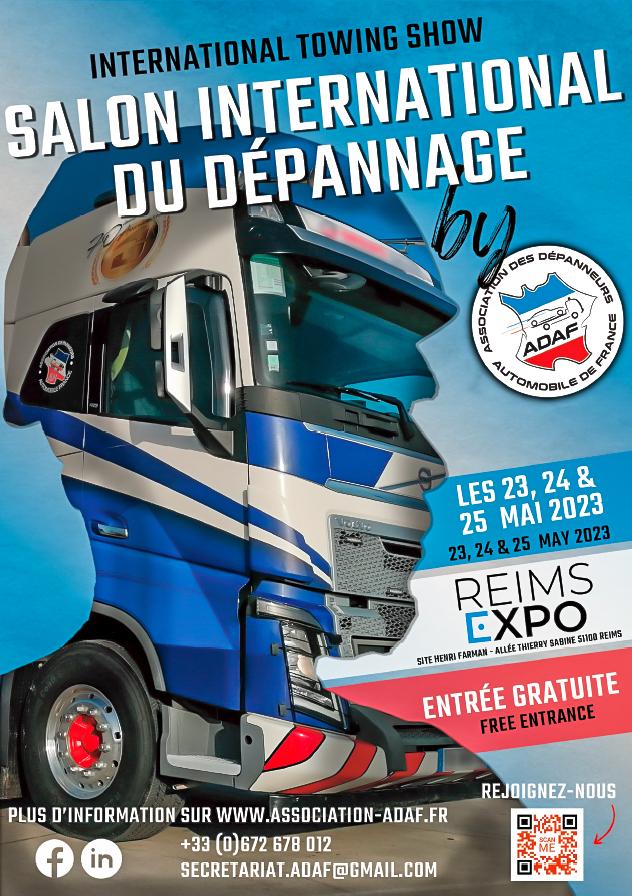 ADAF 2023 Tow Show in Reims
In News
From May 23 to 25, 2023, don't miss the 25th Tow Show organized by ADAF.
The event will occur at the Henri Farman Hall in Reims (France), a 2-hour drive from Paris. This new site becomes a challenge for the association who wishes to impose itself to change region each year.
Remember that the show will reveal the contest winner's "Towing Service of the year," whose competition is taking place a few weeks earlier.
Another contest orchestrated by ADAF during the show: The "Innovation Awards" honoring innovative exhibitors. Finally, the "Stand Rally" will offer a lot to visitors who have scanned the most QR codes from the exhibitors' booths.
More Info: www.association-adaf.fr