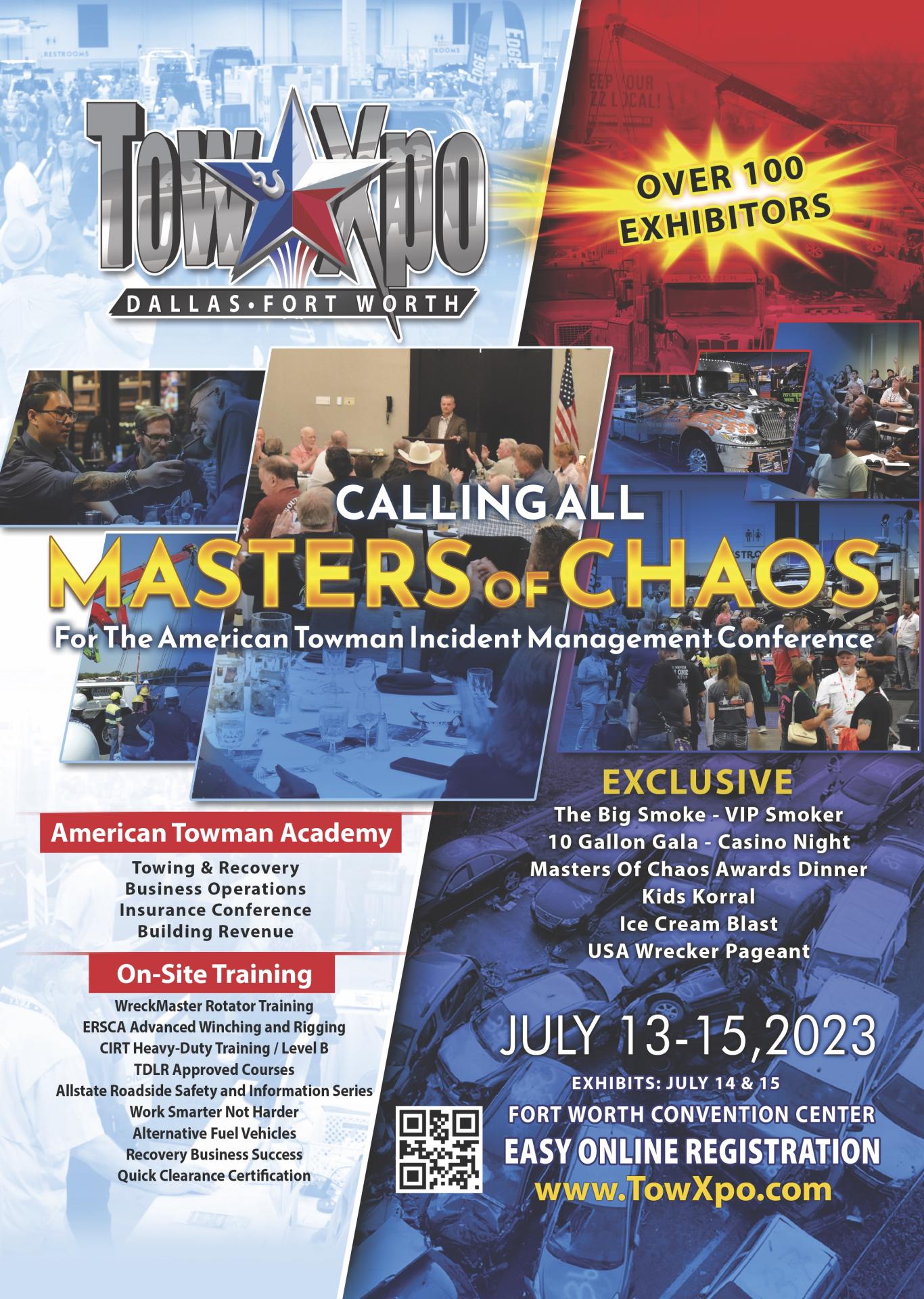 On 23/06/2023
The Masters of Chaos expected on July 14 and 15, 2023 in Fort Worth (Texas) convention center.
The TowXpo exhibition is the Tow Show in the South East of the USA not to be missed.
On 28/03/2023
May 16th to 18th at the South Point Convention Center, Las Vegas (NV) don't miss the 2023 American Towman ShowPlace.